Balloons Make the Party!
Balloon Twisting is the perfect addition to any event. Your guests will be amazed as they watch us make creative pieces of balloon art in just moments.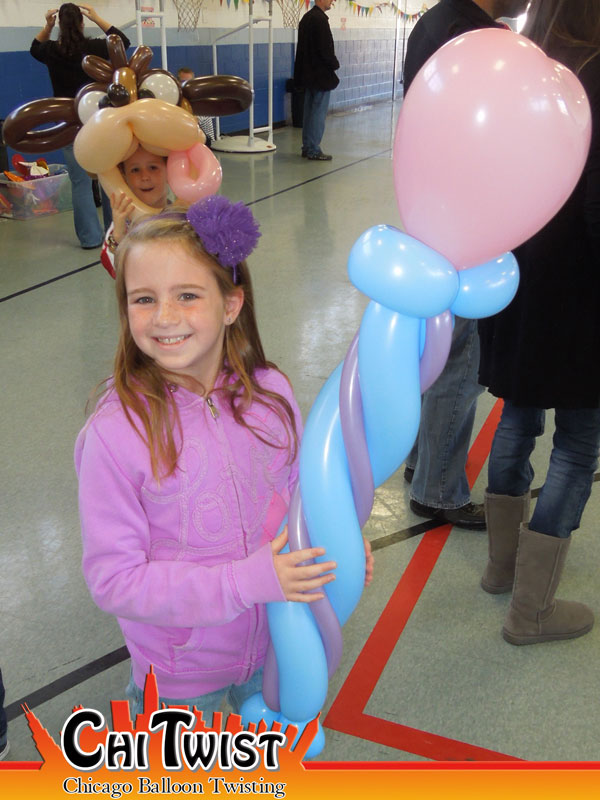 Let ChiTwist WOW You!
Don't Just Be Satisfied. We always add the art to the pARTy, but if you want to be AMAZED make sure to book enough time to allow for our Advanced or Deluxe Balloon Art designs.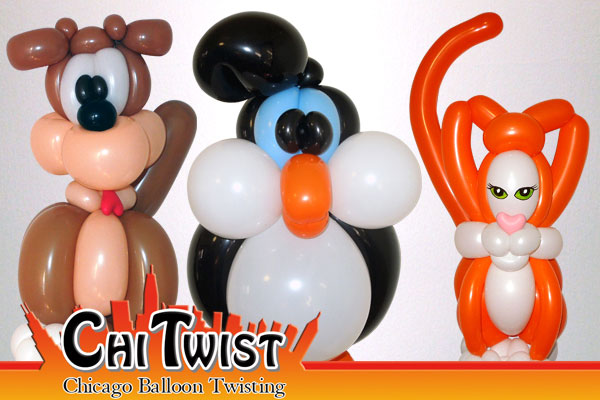 Perfect for All Occasions
| | |
| --- | --- |
| Birthday Parties | Corporate Events |
| Family Reunions | School Events |
| Grand Openings | Sporting Events |
| Festivals | Church Functions |
| Fund Raisers | Bar Mitzvahs |
| Communions | Bat Mitzvah's |
| Holiday Parties | Baptisms |
| Weddings | Gender Reveals |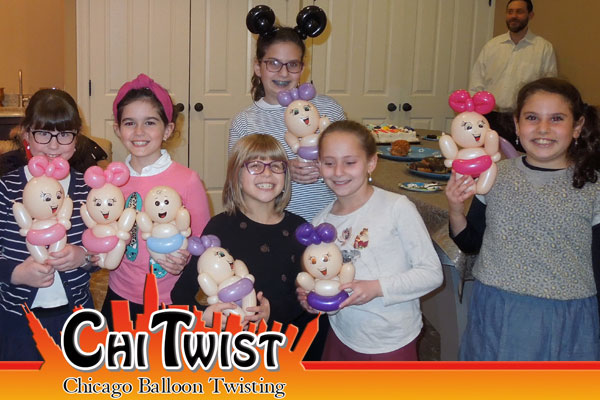 Is There Something We Are Missing? Let Us Know!
Is there something you're looking for that you don't see? Let us know! Clayton tries to learn new designs EVERY WEEK, but you can only put so much on a website.
Balloon Twisting for Every Scenario!
ChiTwist has HUNDREDS of balloon designs to choose from, and is constantly learning new creations to offer our clients. Whether you are looking for quick and simple, medium difficulty or amazingly advanced balloon twisting, ChiTwist can handle it.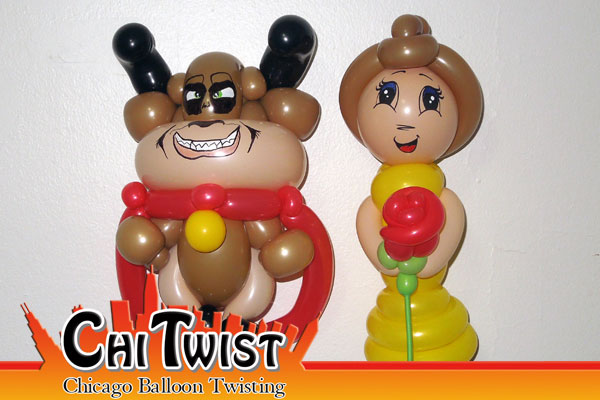 Candy Cup Balloons!
We now offer Candy Cup Balloon Animals. They are a great add-on to any event and make a perfect parting gift or goodie bag.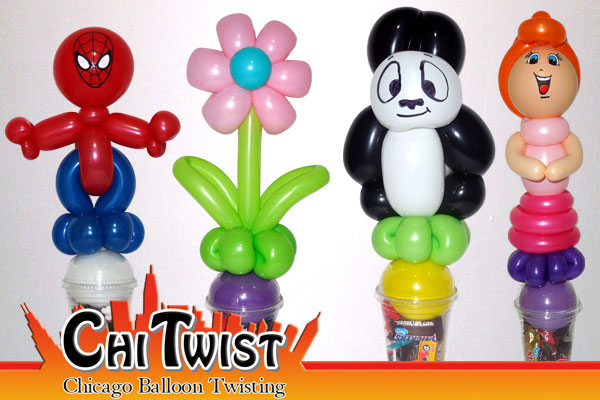 Fast, Fun and FANTASTIC!
While ChiTwist offers some very quick creations, you won't find any basic dogs or swords here. We simply do not "Do Ordinary."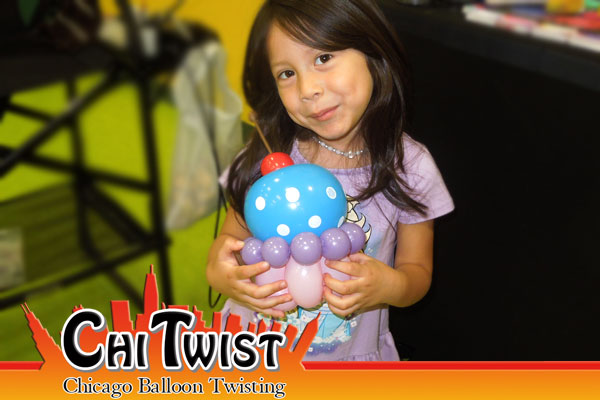 Follow Us Online!
We're All Over Social Media! See our latest work, read our reviews, and find out where we'll be entertaining!




Big Balloon Fun
ChiTwist now offers Balloon Costumes.

You have to watch this awesome video of our newest customizable option. You're sure to laugh!
Did You See Me?
Last fall the Carbonaro Effect was filming in Chicago. It was a wonderful experience as I got to show off some of my most fun designs and hand out balloons to people walking by.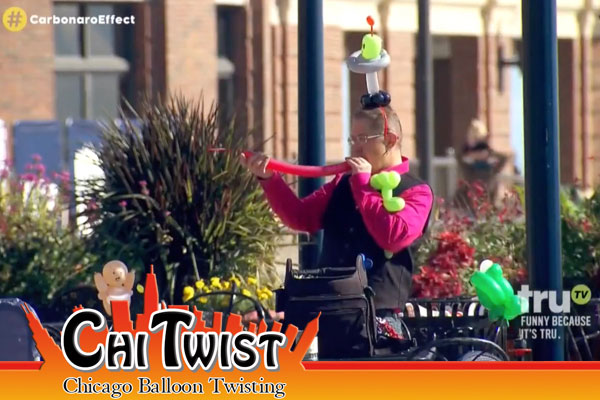 Need a Chicago Face Painter too?
We offer some of the highest quality Face Painting in Chicago, and have a wonderful network of the BEST artists around. See for yourself at MarvelousMasks.com.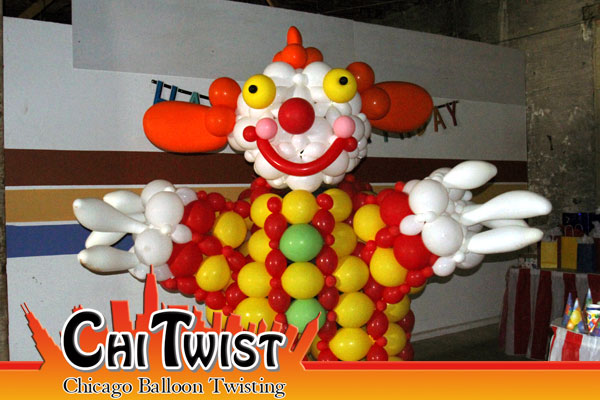 Balloon Art by ChiTwist.
I get asked all of the time if the pictures on the site is really my work.

EVERY. SINGLE. PICTURE. was created by ChiTwist. ChiTwist does not ever, under any circumstance, use pictures of work created by other artists.
Please check out ChiTwist on YouTube and see for yourself!