Live Balloon Twisting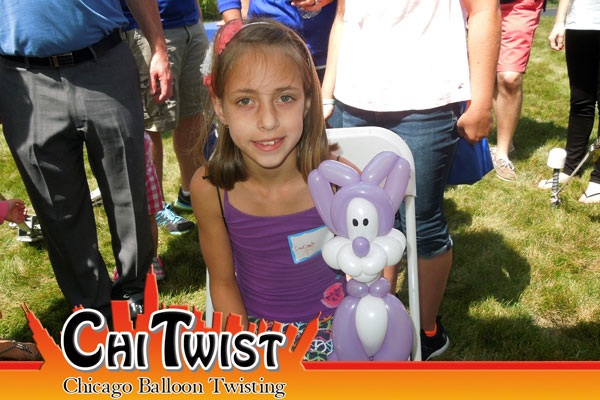 Chicago's Finest Balloon Art!
Live Balloon Twisting is when you hire a fantastic Balloon Artist to come make balloon creations at your event.
This is by far the most popular option. Clayton has the most extensive menu selections in Chicago with well over 1000 different balloon creations to choose from.
You won't believe your eyes. Clayton sees every event is a chance to leave a lasting impression.


Balloon Decor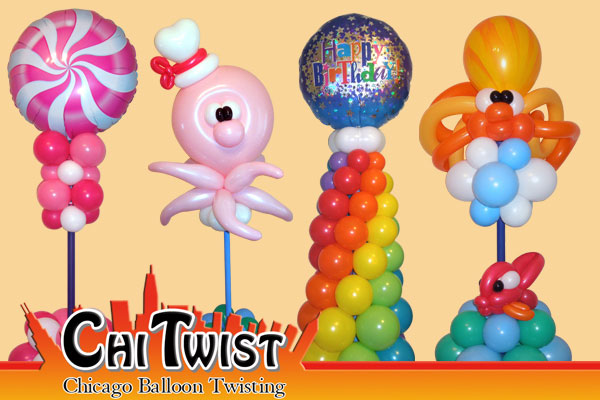 Decorate With Balloons!
ChiTwist offers many options for air-filled balloon decorations. We offer Columns, Centerpieces, Table Arches and much much more.
We however do not offer helium filled designs, but are always happy to recommend clients to one of our very talented friends.
Candy Cup Balloons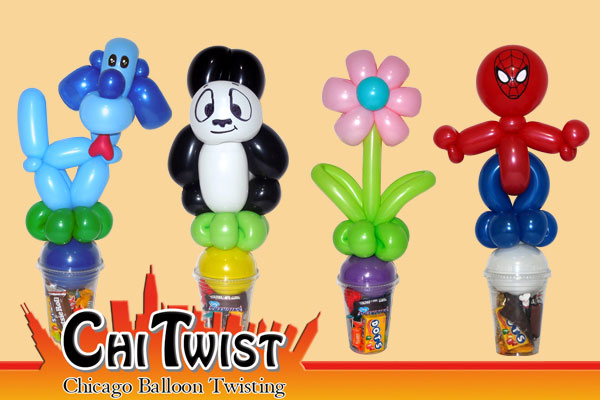 Sweet Twisted Treats!
Candy Cub Balloons are a WONDERFUL way to send party guest homes with something sweet and incredibly unique.
We recently started adding pictures to the website, but the possibilities are endless.
You can order a mix and match selection or get them all the same. You can also choose to have them pre-filled with candy or fill them yourself with your favorite candies.


Balloon Deliveries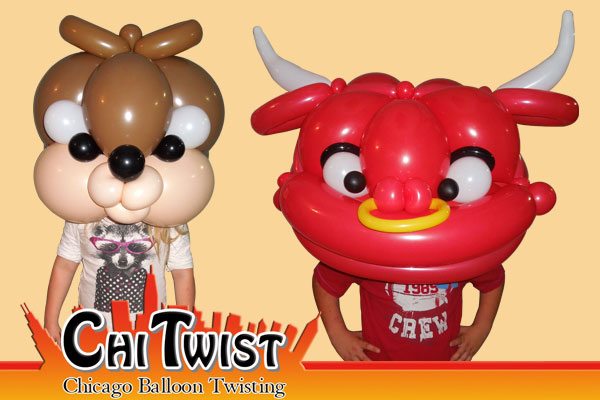 The Perfect Gift!
Having a balloon delivered makes for a wonderful gift. ChiTwist gets calls all of the time for all sorts of occasions.
Whether it's a "You're Going to be a Grandpa" balloon or just an "I Was Thinking of You" design, ChiTwist has the balloon creation for you.
Dance Floor Fun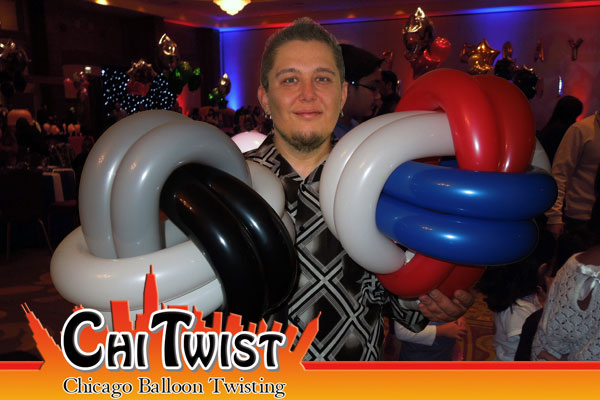 Adults Love Balloons Too!
Our newest service is Dance Floor Balloons. Yes, it's exactly what it sounds like.
These packages are generally for when the kids leave and the adults are hitting the dance floor; perfect for wedding receptions.
Your guests will get unique moving designs that are dance floor friendly. Also included are large dance floor balloon balls and and anything else we come up with.


Balloons-To-Go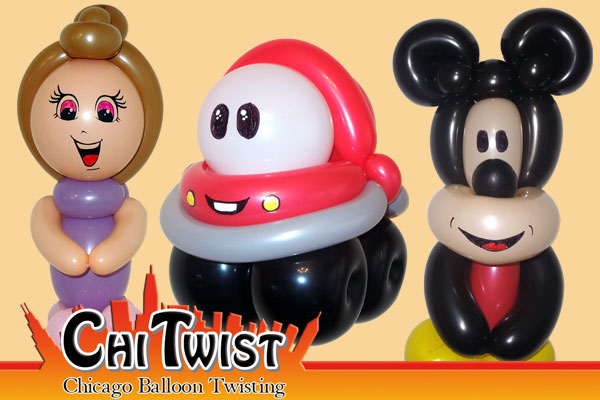 Take Some Balloons With You!
Balloons-To-Go is balloons twisted before an event to either hand out as party favors or to keep children occupied.
This is perfect for really short parties, or when you are expecting more kids than an artist can handle in the time allotted.