Live Balloon Twisting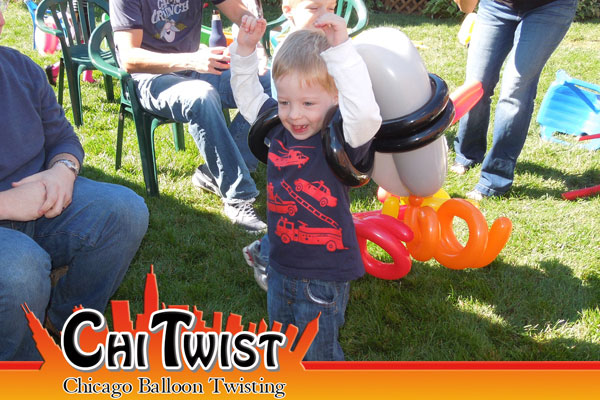 Don't Settle For Ordinary!
Basic Pricing Per Artist:
$200 - 1 Hour
$300 - 2 Hours
$450 - 3 Hours
$600 - 4 Hours
$125 - Each Additional Hour
Hourly Rates do not include parking reimbursement or travel in excess of 20 miles.


Balloon Decor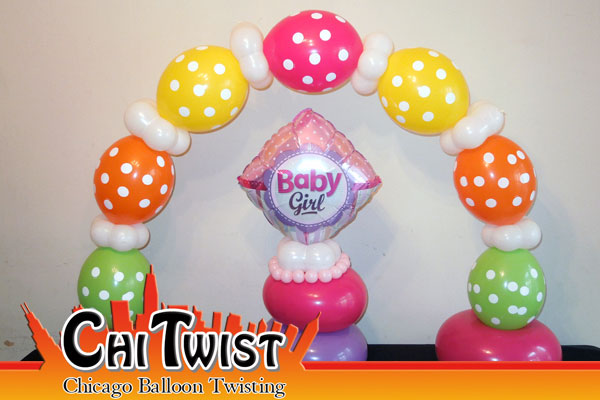 Let ChiTwist Decorate!
Balloon Decor is priced per order. Centerpieces can range in price from $25 to $150 each depending on the design.
Columns start at $200 each. Table Arches range from $50 to $300 depending on style.
All other custom designs are priced depending on the time expected to create them.


Candy Cup Balloons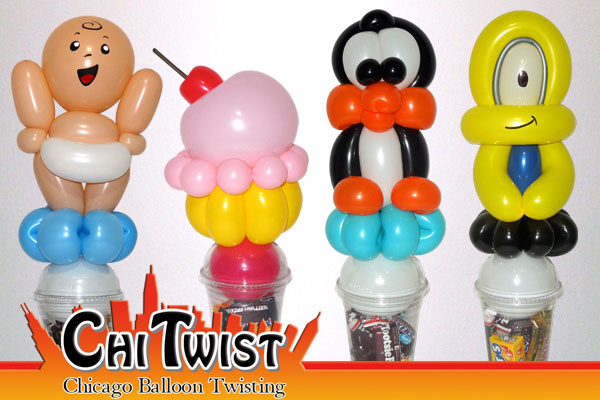 Balloon & Candy!
Candy Cup Balloons range in price from $5 to $12 depending on the style of designs you order and whether you purchase your own candy, or have us fill them. We have many styles to choose from.


Balloon Deliveries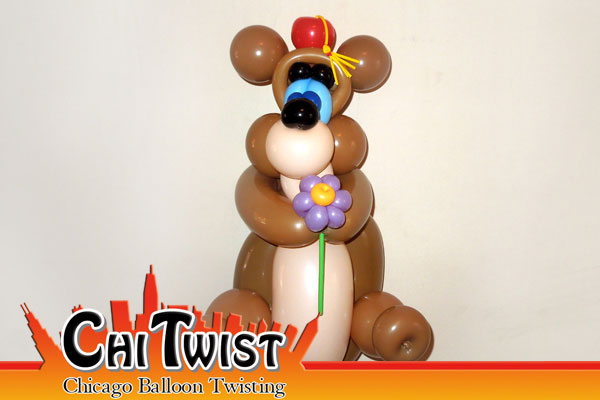 Say It With A Twist!
We have a minimum order of $150 for most deliveries in the city of Chicago and $250 for the suburbs.
Balloons are a great way to show someone exactly how much you love them.
We can customize just about any kind of design you can imagine.


Dance Floor Fun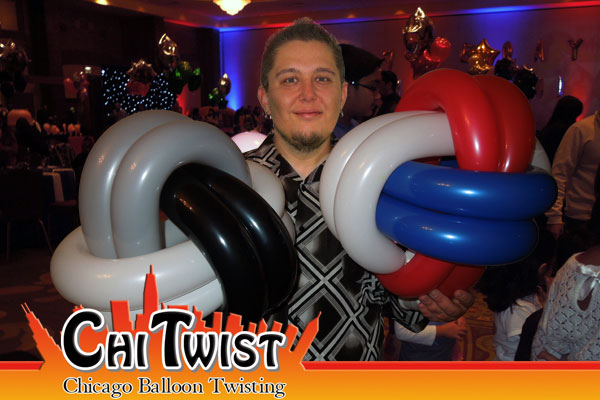 When The Kids Go Home...
Dance Floor Balloon packages start at $500. The smallest package ChiTwist offers includes balloon bracelets, hairbands, and hats for 25 people, along with 2 large and 5 small dance floor balloon balls.


Balloons-To-Go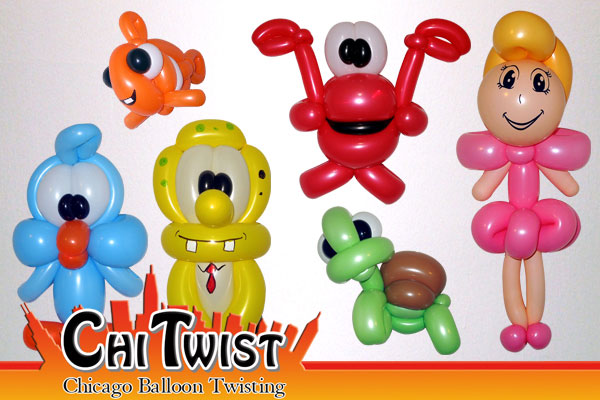 Perfect For Short Parties!
Balloons-To-Go orders are based on the number of balloons ordered and the kind of designs clients would like.
There is a $75 minimum for all Balloons-To-Go orders.
They are perfect for when you are short on time, but have plenty of kids.